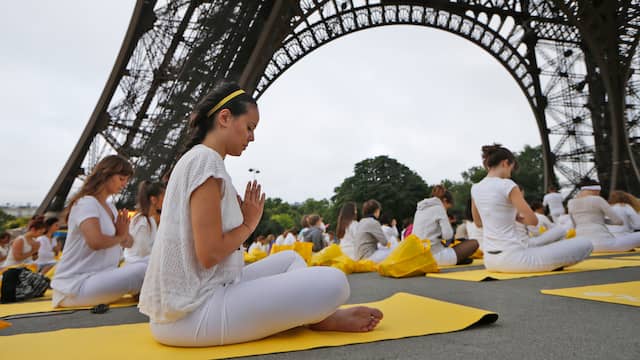 Mindfulness volgens nieuw onderzoek ook effectief bij actuele depressie
Foto: AFP
Gepubliceerd: 08 januari 2016 17:49Laatste update: 08 januari 2016 17:48
Een mindfulnesstherapie zou patiënten met een actuele depressie kunnen helpen in het verminderen van hun klachten. Het Radboudumc onderzocht 205 mensen die allemaal drie of meer depressies hebben doorgemaakt. De effecten van Mindfulness-based cognitieve therapie (MBCT) met de gebruikelijke behandeling die mensen kregen werden in het onderzoek vergeleken. Van de deelnemers had ongeveer een derde op het moment van het onderzoek last van depressieve klachten.
Mindfulness-based cognitieve therapie (MBCT) is begin 2000 ontwikkeld om te voorkomen dat depressies terugkeren. Dit is een achtweekse training die bestaat uit aandachtsoefeningen en cognitieve therapie en kan een alternatief vormen voor (jarenlange) onderhoudsmedicatie met antidepressiva.
 Terugval voorkomen
Meerdere studies hebben aangetoond dat MBCT helpt bij het voorkomen van terugval bij mensen die in het verleden drie of meer depressies hebben doorgemaakt. Hoofdonderzoeker Joël van Aalderen wilde weten of de methode ook effectief is voor mensen die een actuele depressie doormaken.
De onderzoeker vond dat de effectiviteit van MBCT bij het verminderen van depressieve klachten vergelijkbaar was tussen patiënten met een huidige depressie en patiënten zonder huidige depressie. De afname van depressieve klachten werd gestimuleerd door een positief effect van MBCT op piekeren en malen. De positieve werking bleef behouden tot een jaar na de training.
Volgens cijfers van de Hersenstichting kampen 640.000 mensen in Nederland met depressie. Voor veel patiënten is dit een terugkerend fenomeen. Depressie is daarmee een potentieel chronische aandoening met een grote mate van lijden.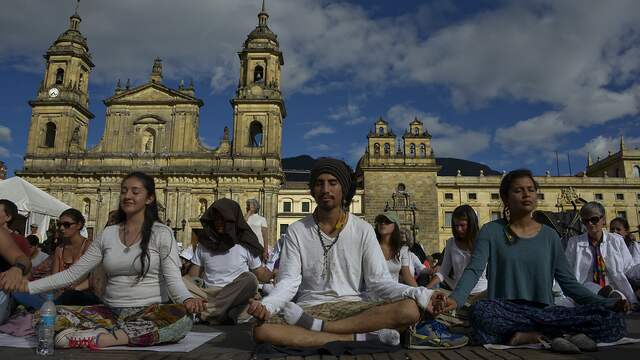 De pijnstillende werking van meditatie is waarschijnlijk geen placebo-effect. Proefpersonen kunnen pijnprikkels met 27 procent verzachten door te mediteren volgende de zogenoemde mindfulness-methode. Als ze in plaats van meditatie een placebo-medicijn krijgen, zoals een zalfje, vermindert hun pijn met slechts 11 procent. Dat melden Amerikaanse onderzoekers in het wetenschappelijk tijdschrift
Journal of Neuroscience
.

Hitte-element
Bij het experiment werd bij 57 proefpersonen een soort hitte-element tegen de huid van hun onderbeen gedrukt. Het apparaatje had een temperatuur van 49 graden Celsius. Sommige deelnemers kregen vervolgens de opdracht om te mediteren, anderen kregen een placebo-zalfje toegediend. Ondertussen werden er hersenscans gemaakt van alle proefpersonen.Uit het onderzoek blijkt dat niet alleen de fysieke pijn van de mediterende deelnemers sterk afnam. De emotionele pijn die de proefpersonen voelden als gevolg van het hitte-element verminderde met 44 procent. Bij de proefpersonen die een zalfje kregen toegediend, nam het emotionele aspect van de pijn slechts met 13 procent af.
Hersengebieden
De meditatie activeerde ook andere hersengebieden dan het nepzalfje. De mindfulness-meditatie zorgde vooral voor activiteit in delen van het brein die met zelfcontrole te maken hebben. Bij proefpersonen die het placebo-effect ervoeren, werden vooral hersengebieden actief, die betrokken zijn bij pijnverwerking.
De pijnstillende werking van meditatie werd vier jaar geleden al aangetoond door dezelfde wetenschappers van het Wake Forest Baptist Medical Center in de Verenigde Staten. Volgens hoofdonderzoeker Fadel Zeidan bewijst het nieuwe experiment dat de pijnstillende werking van mindfulness echt is, en verschilt van placebo-effecten.
"Deze studie toont voor het eerst aan dat mindfulness-meditatie op een heel andere manier voor pijnstilling zorgt dan een placebo-zalfje", verklaart hij op nieuwssite ScienceDaily.
Behandeling
De resultaten van het onderzoek kunnen mogelijk worden gebruikt in de medische wereld. "Gezien onze bevindingen gaan we ervan uit dat 20 minuten meditatie per dag genoeg is om pijnbestrijding te verbeteren", aldus Zeidan. "Omdat we gezonde proefpersonen hebben gebruikt, weten we echter nog niet of onze bevindingen ook gelden voor mensen met chronische pijn."
Mindfulness is een methode van mediteren waarbij mensen zich zo veel mogelijk bewust worden van fysieke sensaties zonder erop te reageren.
Bron: NU.nl/Dennis Rijnvis
One things we know about parenting is that while it can be incredibly rewarding at times, at other times it can be extremely challenging. Then you throw in a little attention deficit and hyperactivity with the kids or parents and life gets interesting. Mark Bertin, MD is a board certified developmental pediatrician and respected mindfulness teacher whose latest book is Mindful Parenting for ADHD: A Guide to Cultivating Calm, Reducing Stress, and Helping Children Thrive
. Today he is with us to talk about the unique challenges of parenting a child with ADHD, why we're seeing more ADHD in our culture and a few specific techniques parents can take home with them today to help themselves and their kids.
Elisha: What are the unique challenges of parenting a child who has ADHD?
Mark: Being a parent is, of course, frequently stressful and full of uncertainty. As a developmental disorder that affects not just attention but life management skills in general, ADHD amps up that experience. When you have a child several years behind in organizing, planning, and self-management in general, that can affect everything from morning and bedtime routines to social and academic success. That's hard for a child, and their parents too.
The challenge around ADHD becomes this: ADHD creates stress by making daily life harder. Too much stress makes us tired, burned out and less resilient. It makes flexible problem solving and communication harder. Which means, living with ADHD makes it harder to manage ADHD.
For any family, a significant step around ADHD is getting a handle on stress. It's hard to start new routines, manage homework, make tough choices, and support a child who really does need more support than their peers. When more grounded, you'll see things clearer, and stick easier to all the things you want to do.
That's where mindfulness comes in. Mindfulness isn't a quick fix, but directly supports almost all of ADHD. It starts with stress management, getting out of that flooded, fight-or-flight driven cycle. It also mixes with behavioral management for ADHD—the ability to pause, refocus, and catch a child being successful is harder than it seems without practice. So is sticking to limits and routines, if we're too stressed and distracted ourselves.
Elisha: How do we change ingrained parenting styles that aren't working?
Children influence parenting style. In fact, ADHD tends to push parents away from the exact parenting approaches that best address ADHD.
Mark: One of the under-discussed parts of parenting in general, and certainly around ADHD, is how hard it is to change habits. We have ways of thinking and of doing things that begin in childhood. That even includes the fact that, for parents, children influence parenting style. In fact, ADHD tends to push parents away from the exact parenting approaches that best address ADHD.
Our habits become ingrained. They seem fixed, like who we are. There are actually things about ourselves that are more hard wired, but many habits, if we become aware of them in the first place, can change with effort. And a lot of how we handle behavioral issues, school, conversation—much of ADHD care itself—relies on habit and routine.
When a parent starts working with someone around ADHD, they on some level may be advising "yesterday you handled ADHD this way, tomorrow try it this way." It might be a new behavioral plan, or homework schedule, or thinking differently about some aspect of ADHD. Whatever you've done before, now you're going to try something new. That's easier said than done. It's another habit to change. And that's another place mindfulness so uniquely supports ADHD care.
When we're more aware, paying more attention, we notice habits. From there, we practice pausing and making more intentional choices. This might mean changing how we handle ADHD itself—or even ideas we have about ADHD, behavior, or motivation.
Elisha: There are so many things pulling our attention these days. Is ADHD a product of being too busy in the modern world?
Mark: ADHD has nothing to do with culture. It has been described for at least a century, and the incidence is similar around the world, in spite of books and articles that suggest otherwise. The rate of diagnosis varies, for lots of reasons (sometimes too high and sometimes too low), but that's not the actual rate. The modern world may seem crazy and causes lots of distraction—but if you have adequate executive function, you feel harried, but you do fine. With ADHD, it becomes a struggle.
ADHD is a specific medical disorder of executive function, mental skills used to coordinate and manage our lives. It potentially affects pretty much anything that requires that type of management. Untreated ADHD has been shown to get in the way of academics, social development, safe driving, healthy sleep, and far more. It can be exacerbated by culture or lifestyle, but never caused by it.
Elisha: Kids with ADHD are quick to be pathologized, what are some of the positive aspects of a child with ADHD?
Mark: For anyone struggling anywhere in life, we need to value, identify, and build on strengths. And it's an interesting and common idea to ask if ADHD itself has positive aspects. But while theories suggest ADHD might have benefits, research hasn't much backed them up. Someone with ADHD always has strengths, but not because of their ADHD. Tying the ideas together sometimes causes people to avoid seeking support at all.
You can't be diagnosed with ADHD unless your symptoms impact your life for the worse. For example, creative people with ADHD frequently struggle with being productive. They may have dozens of partially started projects and nothing finished. Taking care of ADHD allows them to be creative, but to finish what they start.
To quote ADHD researcher Dr. Russell Barkley, ADHD isn't a disorder of not knowing what to do, it's a disorder of not doing what you know. That's a tough way to live. You know what you want to do, and don't get there often enough.
Any child has many, many positive traits. ADHD may mask them with lots of unintentional misbehavior, for example, or academic struggles mislabeled as poor motivation instead of reflections of poor executive function. It wouldn't be described as a "disorder" if it didn't cause such intense problems. While we should always emphasize and develop strengths, we need to emphasize and manage the impact of ADHD too.
Elisha: In your book, you write about the toll ADHD can take on a parent. What are a few specific techniques that parents can apply right now to support themselves?
Mark: For any caretaker, you have to take time to care for yourself. Otherwise, the impact of stress, burnout, and exhaustion impact the people you're trying to care for. That's particularly vital around ADHD, because parenting ADHD has been linked to anxiety, depression, marital strife, and more.
Part of the solution is committing to whatever keeps you sane. That's simple to say, not so simple to do, since demands pull you away from your plans. But prioritize something that gives you strength and hold on as well as you can.
Make sure you schedule time for a hobby or similar outlet. Find time for friends, and for your romantic partner. Schedule fun time with your kids. In the craziness of it all, stay in touch with something that makes you feel more at your best. And then, practice mindfulness. Mindfulness builds traits that help make managing life easier. It can be many things to many people, analogous to physical fitness. Taking a few minutes for a consistent formal practice of mindfulness helps with stress just like going to the gym helps you stay fit outside the gym.
More informal mindfulness makes a huge impact too. Left on its own, stress and chaos ramp up all day long. It's draining. Pausing for a minute or two, observing fifteen breaths, attending as best as you can to the sensation of breathing—instead of all the chaotic stuff going on in and around you—can be a great way to let things settle for a moment. And then, it's important to recognizing the insidious and broad impact of ADHD. ADHD is not specifically a school problem. If you realize the morning routine, and bedtime, and fighting over screen time, and play dates, and more are far too intense specifically because of ADHD, that's where solutions start. Partnering with a professional who really understands ADHD, and who provides practical solutions for managing all of it, definitely reduces stress too.
Elisha: If you were sitting across the table from a parent who had a child with ADHD, what words of wisdom might you share with them?
Mark: The starting point for ADHD is a practical understanding of what it means to have a developmental delay in executive function. You don't have to be a scientist, just a concerned parent. It's related to mindfulness—seeing things as they are.
If someone can't keep track of their school work, or misbehaves, it's both frustrating and probably anxiety-provoking. But it also isn't exactly their fault. They may require discipline, they still have to work hard, but they can't overcome their ADHD through effort alone.
Knowing what to do starts with seeing how these situations relate to specific, executive-function based skills. So your brilliant twelve-year-old has the management skills of a seven-year-old. Or your fifteen-year-old cannot attend to what you are saying while he watches TV, so it feels like you are being ignored. That's executive function.
Neither child is lazy or not caring, in spite of how it might look, they just don't know how to take care of things otherwise. The solution is a non-judgmental approach toward catching up. Realizing that executive function impacts not only attention but organization, remembering, planning, prioritizing, time management, and more.
But more important than all that is this: Children with ADHD should thrive with the right supports. When you understand the cause of ADHD, you find solutions.
Elisha: Thank you so much Mark for all you sage wisdom, may this be a great support to many parents.
Bron: dit interview staat op website www.Mindul.org
Being a kind boss pays off
By Emma Seppälä/Republished with Emma Seppälä's permission from Harvard Business Review
There's an age-old question out there: Is it better to be a "nice" leader to get your staff to like you? Or to be tough as nails to inspire respect and hard work? Despite the recent enthusiasm for wellness initiatives like mindfulness and meditation at the office, and despite the movement toward more horizontal organizational charts, most people still assume the latter is best.
The traditional paradigm just seems safer: be firm and a little distant from your employees. The people who work for you should respect you, but not feel so familiar with you that they might forget who's in charge. A little dog-eat-dog, tough-it-out, sink-or-swim culture seems to yield time-tested results and keep people hungry and on their toes. After all, if you're a leader who seems like you care a little too much about your employees, won't that make you look "soft"? Won't that mean you will be less respected? That employees will work less hard?
New developments in organizational research are providing some surprising answers to these questions.
"Tough" managers often mistakenly think that putting pressure on employees will increase performance. What it does increase is stress—and research has shown that high levels of stress carry a number of costs to employers and employees alike.
Stress brings high health care and turnover costs. In a study of employees from various organizations, health care expenditures for employees with high levels of stress were 46 percent greater than at similar organizations without high levels of stress. In particular, workplace stress has been linked to coronary heart disease in both retrospective (observing past patterns) and prospective (predicting future patterns) studies. Then there's the impact on turnover: research shows that workplace stress can lead them to look for a new job, decline a promotion, or leave a job.
Is it any better with "nice" managers? Do their employees fare better—and do kind bosses get ahead?
Contrary to what many believe, Adam Grant's data shows that nice guys (and gals!) can actually finish first, as long as they use the right strategies that prevent others from taking advantage of them. In fact, other research has shown that acts of altruism actually increase someone's status within a group.
Harvard Business School's Amy Cuddy and her research partners have also shown that leaders who project warmth—even before establishing their competence—are more effective than those who lead with their toughness and skill. Why? One reason is trust. Employees feel greater trust with someone who is kind.
And an interesting study shows that when leaders are fair to the members of their team, the team members display more citizenship behavior and are more productive, both individually and as a team. Jonathan Haidt at New York University Stern School of Business shows in his research that when leaders are self-sacrificing, their employees experience being moved and inspired. As a consequence, the employees feel more loyal and committed and are more likely to go out of their way to be helpful and friendly to other employees. Research on "paying it forward" shows that when you work with people who help you, in turn you will be more likely to help others (and not necessarily just those who helped you).
Such a culture can even help mitigate stress. While our brains are attuned to threats (whether the threat is a raging lion or a raging boss), our brain's stress reactivity is significantly reduced when we observe kind behavior. As brain-imaging studies show, when our social relationships with others feel safe, our brain's stress response is attenuated. There's also a physical effect. Whereas a lack of bonding within the workplace has been shown to increase psychological distress, positive social interactions at work have been shown to boost employee health—for example, by lowering heart rate and blood pressure, and by strengthening the immune system. In fact, a study out of the Karolinska Institute conducted on over 3,000 employees found that a leader's qualities were associated with incidence of heart disease in their employees. A good boss may literally be good for the heart.
In fact, what may come as a surprise to many HR directors, employees prefer happiness to high pay, as Gallup's 2013 Workplace Poll shows. In turn, happier employees make not only for a more congenial workplace, but also for improved collegiality and customer service. A large health care study showed that a kind culture at work not only improved employee well-being and productivity but also improved client health outcomes and satisfaction.
Taken together, this body of research shows that creating a leadership model of trust and mutual cooperation may help create a culture that is happier, in which employees help each other, and (as a consequence) become more productive in the long run. No wonder their nice bosses get promoted.
But what constitutes a compassionate leadership style and workplace exactly? That is a trickier question. Many companies try to offer well-being "perks" such as the ability to work from home or receive extra benefits. A Gallup poll showed that, even when the workplace offered benefits such as flextime and work-from-home opportunities, engagement predicted well-being above and beyond anything else. And most of the research suggests that a compassionate workplace fosters engagement not so much through material goods as through the qualities of the organizations' leaders, such as a sincere commitment to values and ethics, genuine interpersonal kindness, and self-sacrifice.
What is clear is that we're going to have to start valuing kindness at work more. One depressing study out of Notre Dame suggests that for men, the more agreeable they are, the lower their pay rate. Because agreeableness does not impact women's salary, the researchers theorize that when we don't conform to gender norms, we're punished. The answer is not for men to be cruel, but for us all to help change the norms. With a little skill, there are ways to be agreeable while not being a pushover or a softy. And then maybe we'll all be a little bit happier at work.
Emma Seppälä, Ph.D is a Research Scientist at Stanford University and the Associate Director of the Center for Compassion and Altruism Research and Education at Stanford University.
'Bewegen verkleint kans op depressie'
Bewegen is niet alleen goed voor het hart en het voorkomen van overgewicht, maar kan ook helpen bij het bestrijden van depressies.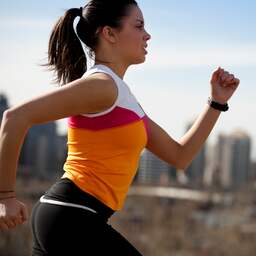 Foto:  Thinkstock
Dat blijkt uit een nieuwe studie. De resultaten zijn gepubliceerd in JAMA Psychiatry.
Onderzoekers uit het Verenigd Koninkrijk en Canada ontdekten dat mensen die gedurende het grootste deel van hun volwassen jaren actief bewegen, minder depressieve symptomen ervaren dan degenen die minder actief zijn geweest.
Eerdere onderzoeken hebben dit ook aangetoond. Het bijzondere aan dit onderzoek is dat het is uitgevoerd onder elfduizend mensen die allemaal zijn geboren in dezelfde week in maart 1958. Ze zijn vijftig jaar lang gevolgd.
De vrijwilligers werden op vier momenten in hun leven ondervraagd over hun fysieke activiteit. Op de leeftijd van 23, 33, 42 en 50 jaar oud.
Daarnaast moesten ze ook een aantal standaardtesten doen, waarbij depressieve symptomen zoals een depressieve stemming, vermoeidheid, prikkelbaarheid en angst werden gemeten.
Minder klachten
Tijdens alle meetmomenten bleek dat degenen die meer bewegen ook minder depressieve symptomen vertonen. Daarnaast bleek dat ook de deelnemers die tussentijds actiever zijn geworden minder depressieve klachten hebben.
Dat betekent dat mensen die op hun 42e meer gaan bewegen dan ze op hun 33e deden, daar ook voordeel van hebben. Meer bewegen op welke leeftijd dan ook, van nooit naar drie keer per week, verlaagde de kans op een depressie vijf jaar later.
Eerdere studies toonden al aan dat lichaamsbeweging het aantal depressies verlaagt bij jongeren en ouderen, maar deze studie laat zien dat dit verband bij volwassenen van alle leeftijden bestaat.
Behandeling
Een verklaring voor het verband zou artsen kunnen helpen bij de behandeling van zowel depressie als obesitas. Bij sommige mensen kan een depressie een barrière zijn om fysiek bezig te zijn, terwijl bij anderen het overgewicht meegenomen kan worden in de cyclus van depressie.
"Onze studie suggereert dat huisartsen patiënten met depressieve klachten kunnen helpen door beweging aan hun behandelplan toe te voegen", aldus de onderzoekers.
Can Mindful Managers Make Happier Employees?
You want more productive and satisfied employees? A new study suggests that companies should consider mindfulness training for managers.
Supervisors: Have you ever considered that bringing out the best in your employees and organization may lie in your mindfulness practice?
We've seen rising interest in the impact of cultivating moment-to-moment awareness in the workplace. Most research has focused on benefits for employees, who practice meditation or who possess high mindfulness traits or skills, like accepting feelings without judgment. Yet, very little work has been done to examine how someone's mindfulness influences other people in a workplace setting. Is it possible that your mindfulness practice could influence your colleagues?
In  two studies published in the journal Mindfulness, researchers sought to examine the effect of supervisors' mindful traits on various aspects of employee well-being and performance.
Ninety-six supervisors and their subordinates from a variety of industries took part in the first study. In addition to measuring the level of mindfulness in the supervisor, this first study examined their employees' emotional exhaustion, work-life balance, and overall job performance, among other measures.
The researchers confirmed their hypothesis: the more mindful the leader, the lower the employee's emotional exhaustion. More leader mindfulness was also associated with better work-life balance for the employee and better overall job performance ratings of the employee.
The second study sought to conceptually replicate the findings of the first, and also extend it a bit further by including the examination of "organizational citizenship behaviors" while trying to find a potential mediating variable for their feelings of satisfaction.
Once again, leader mindfulness was significantly associated with greater satisfaction and more favorable job performance ratings. And this time, they also found that the more mindful the supervisor, the more likely the employee was to engage in good citizenship, such as showing concern toward co-workers and expressing opinions honestly even when others may disagree.
But the second study also found that something could stand in the way between a mindful leader and a happy employee—the absence of feelings of autonomy, competence, and connection with other people. That finding suggests that mindfulness alone isn't enough; employees don't receive the same benefits unless these basic psychological needs are also being met.
Although further replications with more diverse samples are needed, the results from this study suggest that the quality of attention and awareness that a leader possesses may actually have a direct impact on those she or he supervises. The results of this study also fit well within the  broader mindfulness literature suggesting that mindfulness improves social relationships, communication, and empathic concern towards others.
So, supervisor: Does this mean that your company should start offering mindfulness classes to leaders like you? Perhaps. But in the meantime, there's no reason why you can't start meditating on your own.
Bron: 
Hooria Jazaieri, MFT, is a researcher and cognitive-behavioral therapist currently in the psychology graduate program at the University of California, Berkeley.
This article originally appeared on Greater Good, the online magazine of UC Berkeley's Greater Good Science Center as part of their Mindful Mondays series, which provides ongoing coverage of the exploding field of mindfulness research.

Dagelijks 30 minuten mediteren
Mindfulness in de praktijk
Jonge vrouwen imiteren eetgedrag tafelgenoot
Mindfulness helpt tegen opvliegers
Mindfulness verandert hersenstructuur
Mindfulness vermindert klachten PDS
Wees mild / mindful voor de emoties die je achter laat
Zoek ervaringen die je hersenen positief kunnen veranderen
'Overheidsbeleid vergroot kans op burn-out'
Mindfulness Praktijk Edith te Hennepe
www.mindfulness-praktijk.nl | Wageningen | 06-15087237